Will a Personal Offer Letter Help Me Buy in NYC?
Will a Personal Offer Letter Help Me Buy in NYC?
By
Prevu Team
on
April 13, 2018
The answer usually is yes. A personal letter included with your offer to buy a NYC apartment helps support an otherwise strong purchase price and REBNY Financial Statement. These notes written to a seller are sometimes called offer letters and sometimes called personal letters. A sincere personal letter accompanying the details of your offer helps humanize you and makes your proposal stand out more than others with numbers alone. Most sellers attach memories to their property and whether consciously or unconsciously want it to be sold to someone who will enjoy the home just as much as they did.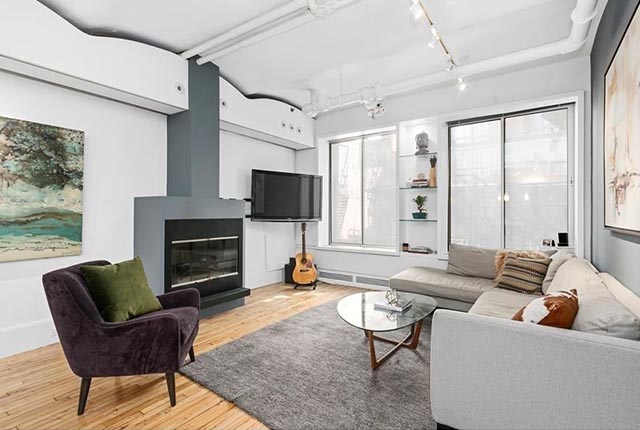 What should you write?
Explaining to the seller why you love the home or your journey to this point may help tip the scales in your favor. Give a little background on you (and your family if applicable). It certainly humanizes your offer.
What's included in a personal offer letter?
Discuss your personal story, background, job, and interests
Show appreciation of the features of the apartment
Explain why you love the apartment, building, neighborhood, etc.
Express a desire to set roots in the area for you or your family
Mention how you've always dreamed to buy an apartment in NYC, especially if you are a first-time buyer
Describe your connection to the community or fond memories of the neighborhood
Is this more relevant in co-ops vs. condos in NYC?
If you are buying a co-op in NYC, a personal letter can be especially important. You not only have to show you have enough cash to purchase the co-op but that you are also able to pass the board. It is good to show that you are not going to be loud, troublesome, or hard to live around. For example, you probably don't want to talk about your passion for rock music or your intent to gut renovate the entire apartment. You want to say without saying that you are courteous, quiet, polite, and amazing neighbor. You may have a great offer and be well qualified with an outstanding REBNY Financial Statement but there is more to it than that.
What other information can a seller glean from a heartfelt letter?
Showing strong ties to the community and an emotional connection to the property help ensure a seller that you are committed to purchasing the apartment. There are many steps that must be accomplished after an accepted offer and before an apartment in NYC closes (inspection, contract negotiation, mortgage, etc.). Many sellers will learn the hard way, an accepted offer unfortunately doesn't always end up in a closed transaction. If you can show that you are committed to an apartment, it makes for a better offer because it increases the chances for the seller that you make it to closing.
Personal Offer Letter NYC Example
Dear Seller,
Thank you for considering our offer.
We moved to New York City two years ago with our two sons. We immediately fell in love with TriBeCa and after a few short months, it became clear to us that when it was time to look for a more permanent home we wanted to stay in this neighborhood.
Fast forward to last week when to our surprise and delight, we saw that your apartment was for sale. My husband and I used to comment to each other in passing how beautiful the building is and its amazing location. Many of the details such as the exposed brick and open kitchen make your home so special and unique. We love the marble countertops and all the amazing work you have done to the apartment. We have plans to use the office as a nursery as we are expecting a daughter in the fall. We would be so honored to live in and raise our family in your apartment.
My husband, James, and I are neat, quiet, and family focused. We both grew up in California but have always dreamed of living in New York City. We love to read, are registered parishioners of Trinity Grace Church, and take full advantage of all the neighborhood has to offer. James has worked in technology for 12 years and has been with Google since we moved two years ago. Our oldest son attends a nursery school just four blocks away and I anticipate enjoying the beautiful walks taking him to school. As first-time buyers, being able to purchase your home would be a dream come true for our family.
Please let our agent know if you have any questions. Thank you for your time and consideration of our offer.
Best Regards,
Mr. & Mrs. Smart Buyer
Related Articles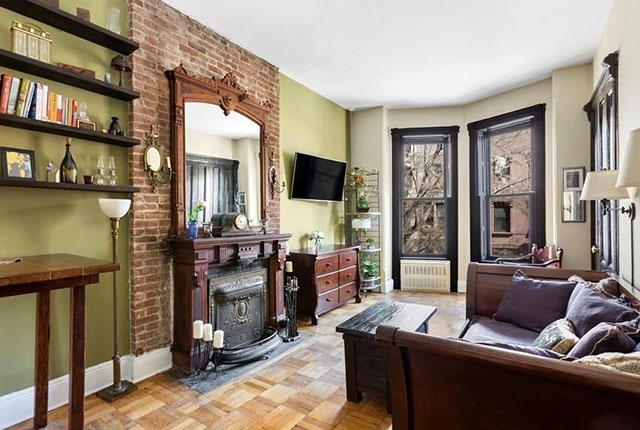 Thinking about buying a co-op in NYC? Check out the answers to the most common questions New Yorkers have about purchasing a co-op in NYC.
April 06, 2018
Use this free, interactive template to easily complete and save your REBNY Financial Statement.
March 20, 2018
While it only used to be submitted for co-ops in NYC, this financial disclosure form has become a de facto document accompanying all offers for properties listed in the Real Estate Board of New York's Residential Listing Service (RLS).
January 08, 2018