Moving to NYC Suburbs - A Guide for Homebuyers
Moving to NYC Suburbs - A Guide for Homebuyers
By
Prevu Team
on
April 17, 2018
You've had your fun in New York City with many fond memories you'll cherish forever, but you've decided it's time to move to the suburbs.
Maybe you are seeking more space, trading in apartment living for a comfortable house, or are looking for a backyard for the kids or dog to be able to run around. Perhaps you've had your fill of the busy nature of city living and just want more quiet time at night and on the weekends. Regardless of your reason for leaving the city, there are a few things you should consider when you are moving to the NYC suburbs.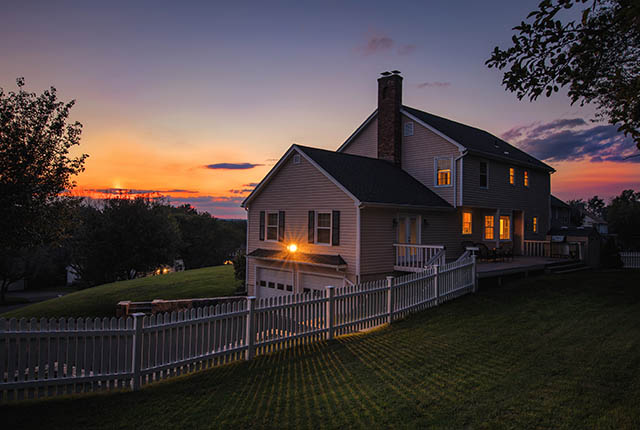 What NYC suburb is right for you?
Luckily, you have a lot of great choices when moving to the suburbs of NYC. Whether it's Westchester County, Long Island, New Jersey, or Connecticut, you will be within commuting distance if you are planning to continue working in NYC and commute via train. You will want to keep in mind the proximity of the town to NYC in order to understand how long your train ride will be. Whether you'll be taking the Metro North, Long Island Rail Road, or NJ Transit, how close your home is to the train station will be an important factor to consider.
A great piece of advice is to focus on what you value and make sure the NYC suburb you select is a match. Leaving NYC for the suburbs is a big adjustment so if you love the hustle and bustle of the city, you might want to consider moving to a town or city where there is more to do.
If you love shopping, maybe the one-horse town isn't for you, unless you are going to be doing it online. If you love your peace & quiet and lots of space, moving to a smaller town with a slightly longer commute is something to ponder.
Don't underestimate the importance of the location as this can be equally as important as the perfect house. Make sure the town suits your personality – whatever that may be. Do your research and don't just rely on the advice of a friend or family member.
If you are commuting to NYC, public transport access is paramount
Easy access to public transport is vital. Some go as far as renting in a town, and test driving a commute first before they buy in a particular NYC suburb. If your will be commuting into the city, this will be your life for a couple hours a day so you better be comfortable with the amount of time you are spending.
We've heard Prevu customers say things like, "what's an extra fifteen minutes to get more for my money," so we always encourage those moving to the suburbs to take the daily commute into account.
From suburban towns and cities close to Manhattan, it can take as much time to commute to a NYC office as it does from certain parts of the five boroughs. Consider towns that offer express trains or buses that meet your schedule to optimize a potential commute.
Parking can be a pain in the neck as well. Do some research on commuter parking, or ask friends or neighbors in the area for guidance. You don't want to forget to get on the parking waiting list early if there is one.
Real estate taxes are generally higher outside of NYC
Make sure you consider real estate taxes when you are calculating how much you can afford to buy. For example, real estate taxes are notoriously high in Westchester and parts of New Jersey. In Connecticut, property taxes are generally lower for similar priced properties but will still likely be higher for a similarly priced apartment in NYC.
With recent federal tax reform passing, real estate taxes have become even more relevant as the new legislation only allows individuals to deduct up to $10,000 in state and local income and property taxes. Property taxes used to be fully deductible. If you are a high earner you may have to earn significantly more than you used to in order to pay your property taxes.
Schools are important even if you don't have kids
Understanding the quality of the school district a home is assigned is very important. You may want to know where your kids will be going to grade school and high school, where your hypothetical kids might go to school, or maybe want to know the district to evaluate the effects for re-sale value.
Many people are willing to move to towns with high real estate taxes that have a great public school system as the educational services justify the higher expense. If you buy in a lower rated district, you may find yourself in a situation where you can't recoup your investment when you go to sell your home or decide to move to a better district if/when you have children.
Income taxes may be lower
Will you still be working in NYC? Then, you will likely be subject to New York City's local income tax rate of up to 3.876% (assuming the highest bracket). If you are moving for a job outside of NYC or you work from home, you will likely not be subject to the local NYC income tax. This can be a meaningful savings.
New York State's marginal tax bracket maxes out at 8.82% (excluding the 3.876% New York City will charge you at the highest bracket). With NY state and NYC local income tax, this can equal up to 12.7% for state and local income taxes only, plus you'll need to add federal to that. For comparison, Connecticut's max state income tax is 6.99%. If you are a high earner this can really add up so tailor your search accordingly.
When moving to the NYC suburbs, it is highly recommended to speak to your accountant or tax professional as each person's tax situation may vary.
What expenses should I be aware of when buying a house vs an apartment?
You are probably used to just paying a monthly common charge if you own a condo or maintenance fee if you own a co-op and that's it. If you go the house route, it won't be so easy so make sure to budget for other costs.
For example, additional things you may not have considered are natural gas/oil, water, and landscaping bills to name a few. There are also major fixes that you need to budget for over time such as HVAC equipment, water heaters, and a roof. These can really add up depending on the size of the house and property.
Closing costs are lower outside of NYC
One of the largest potential buyer closing costs in NYC is the mortgage recording tax, however this tax is substantially lower in New York State outside of the five boroughs of NYC. If you are buying a home in New York State you will be subject to the New York state mortgage recording tax but not the NYC mortgage recording tax. What does this mean? Your mortgage recording tax goes from 1.925% on mortgage amounts above $500,000 in NYC down to 0.5% if buying outside of NYC within New York State.
Depending on which NYC suburb you move to, there might not even be a mortgage recording tax. On such example is Connecticut which does not levy a state mortgage recording tax.
For higher price points of $1,000,000 or greater, you would not be subject to the NYC mansion tax if you move outside of the city limits.
Can I use Prevu to offset closing costs outside of NYC?
You have likely read about or heard from friends how Prevu is saving homebuyers tens of thousands of dollars per purchase with its Smart Buyer™ commission rebate in NYC. This savings can help offset closing costs or simply keep more money in your pocket.
The good news is Prevu can help you save when you are moving to the NYC suburbs as well. Prevu is a licensed real estate brokerage in New York State, and can represent you as a buyer when you purchase in areas like Westchester County for example, and rebates back two-thirds of the commission that it receives for representing you as a buyer.
To learn more about Prevu Smart Buyer™ in Westchester – you can contact us via email prevuteam@prevuapp.com or speak to a team member at 646-603-6868.
Related Articles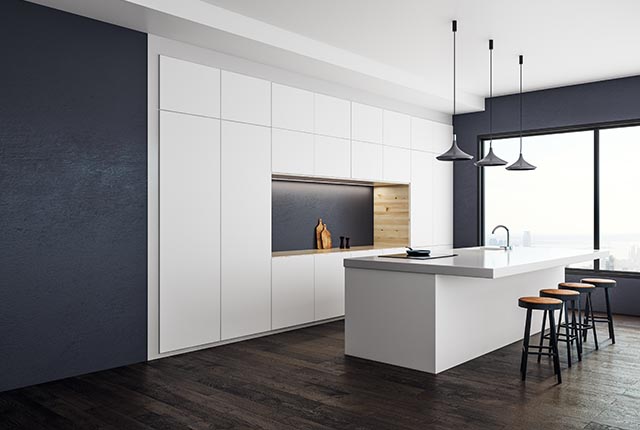 Buying in a new development in NYC raises unique questions compared to other NYC condo purchases. Learn tips from a local expert.
May 25, 2018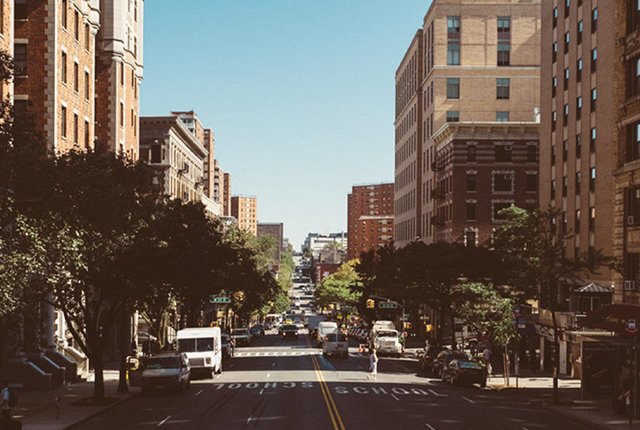 Imagine buying your dream apartment in New York City. You worked hard to save up for it, you search online and are assisted by an expert real estate broker to find the perfect place, you complete your purchase, then - SURPRISE - you get a large commission rebate check.
July 30, 2018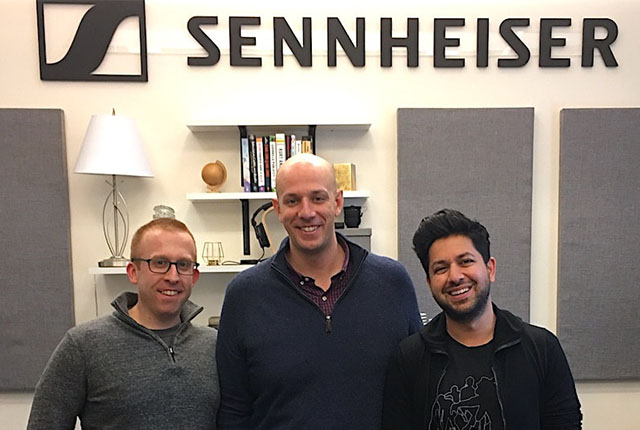 Buyer rebates in NYC save homebuyers money. Hear Prevu's mission in a recent discussion on the Real Estate Is Your Business podcast.
January 18, 2018