Making an Offer in NYC: What You'll Need
Making an Offer in NYC: What You'll Need
By
Prevu Team
on
January 09, 2018
If a property in NYC is priced well, it sells and sells quickly. Serious buyers should be prepared from the very beginning when they start looking to purchase a condo or co-op. According to Prevu agents, more often than not, buyers casually start searching and then suddenly fall in love with a property and are left scrambling to gather everything they need to make an offer to buy it.

Getting Ready to Make an Offer in NYC
In order to be prepared to move quickly when you find your dream apartment, buyers in NYC should typically have the following items ready to go:
REBNY Financial Statement - The REBNY Financial Statement generally accompanies any offer in NYC and includes the buyer's assets, liabilities, income, etc. This can take a little time to compile because you will need to outline your whole financial picture.
Mortgage Pre-Approval, Pre-Qualification Letter, or Proof of Funds - You don't want to be waiting around for your bank while the property you love sits on the market with other buyers circling. Get mortgage pre-approval or pre-qualification letters before starting your property search. If you are planning to buy all cash, a proof of funds will be sufficient.
Real Estate Attorney - Having an experienced attorney can help make an otherwise stressful process much smoother. The good news is most real estate attorneys only charge you a flat fee if the deal is completed. Don't be afraid to ask questions because you aren't being billed by the hour! Agents can offer great recommendations if you haven't found an attorney yet.
Estimated Closing Costs - Many underestimate how large NYC closing costs can be and are caught off guard. If you aren't aware of how much to expect, we recommend speaking to your attorney or agent. Estimating closing costs in advance of your search is the best strategy.
Earnest Money & Down Payment - In NYC expect to put at least 20% down, typically with an initial deposit of 10% of the purchase price when signing the contract. Some buildings and mortgage companies will allow for less than 20%. Be aware, generally higher down payments are perceived as stronger.
Post-Close Liquidity (applicable for co-ops) - Most co-op boards will look for at least 2 years worth of maintenance and mortgage payments in liquidity after your co-op transaction closes. It also makes sense to estimate your debt-to-income ratio. A rule of thumb for co-ops is a debt-to-income ratio under 30%, but some more difficult co-ops require 25% or lower.
The New York City real estate market is super competitive and if you are educated and prepared, you increase the likelihood of successfully buying your dream home!
As always, the Prevu Team is here to help if you have any questions. You can reach us at prevuteam@prevuapp.com or (646) 603-6868.
---
Prevu is the real estate technology company on a mission to save people money when they buy or sell a home. Our industry-leading Smart Buyer™ Rebate makes it possible for homebuyers in NYC to receive a commission rebate of up to 2% of their purchase price with a seamless, end-to-end buying experience and the expert advice of a dedicated, salaried agent.
Related Articles
Use this free, interactive template to easily complete and save your REBNY Financial Statement.
March 20, 2018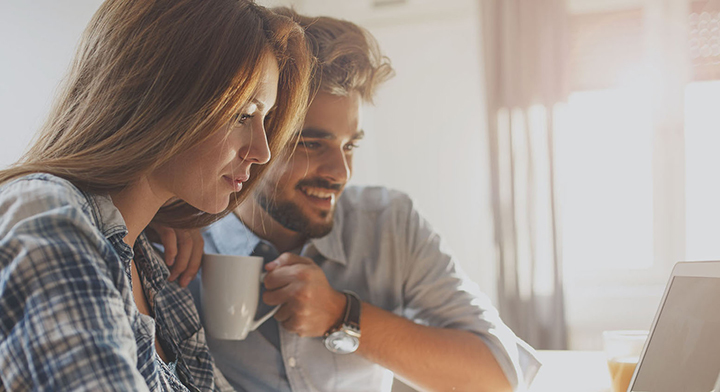 Prevu launches end-to-end platform for homebuyers in New York City - enhancing its industry-leading Smart Buyer™ commission rebate service. Get more when you buy with Prevu.
September 27, 2017
One of the most common questions Prevu receives from homebuyers is "How is Prevu different from traditional real estate brokers in New York City?" The answer is simple. Prevu is on a mission to save you money when you buy an apartment in NYC.
August 15, 2017