7 Tips to Make Buying a NYC Apartment More Affordable
7 Tips to Make Buying a NYC Apartment More Affordable
By
Prevu Team
on
August 09, 2018
We all wish we had an unlimited budget when buying a NYC apartment. Unfortunately, very few of us have endless resources to be able to afford any sale price.
That doesn't mean you can't find a great apartment that is also affordable.
Below are 7 simple tricks to make your NYC apartment purchase more affordable!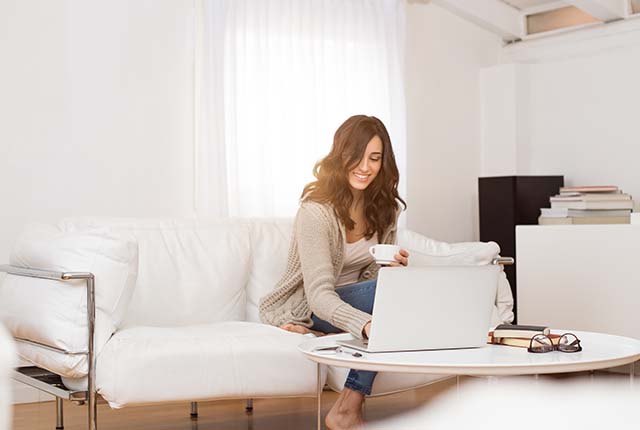 Walk-up vs elevator building
Most people like the convenience of an elevator. Though, if you are the type that likes or chooses to take the stairs, then buying a unit in a walk-up building might save you a few dollars.
A walk-up apartment in a brownstone or townhouse will cost approximately 10% less than a comparable unit in an elevator building. You will be able to save a total of 15% to 20% in comparison if you consider a higher floor walk-up in a larger pre-war building.
Commission rebates in NYC
The easiest way to save money when buying a NYC apartment is to work with a real estate broker that gives you a portion of the commission they receive for representing you.
There is a new concept called a commission rebate in NYC. You can receive up to 2% of your purchase price in the form of a rebate when you work with a modern, tech-enabled brokerage like Prevu.
If a home buyer purchases a NYC apartment with Prevu that has a 6% listing commission paid for by the seller (split evenly between the seller's listing broker and buyer's broker), the home buyer receives a Smart Buyer™ Rebate of 2% of the purchase price from Prevu.
That's much better than the $0 a buyer receives from a traditional real estate broker or agent at closing.
Co-op vs condo
Co-ops have more rules and a more difficult board application process than condos, but co-ops provide two clear benefits that make them more affordable when buying an apartment you plan to live in.
First, there are lower closing costs when buying in a co-op. NYC co-op buyers should expect to pay about one to two percent of the purchase price in fees at closing, or two to three percent if the apartment costs more than $1 million.
That's cheaper than for condos where you would expect two to four percent in closing costs as a safe range, the lower end for properties under a million dollars with small mortgages. The main reason for this is that co-op purchases are not subject to the mortgage recording tax or title insurance like condos are.
In addition to lower closing costs, you generally get more apartment for your money when buying a co-op in NYC. The more restrictive rules of co-op boards make co-ops less attractive than co-ops to investment buyers. For similarly sized units, co-ops will have a lower price per sqft.
Non-doorman vs concierge building
If you've never lived in a full-service, concierge building then you won't know what you are missing. When you are trying to keep your budget manageable, one way to make your apartment more affordable is to buy in a non-doorman building.
Apartments in buildings without a doorman or concierge are approximately 5-10% cheaper than in non-doorman buildings. This can be a helpful savings, but if you have a lot of packages arriving from e-commerce sites, you may want to consider other affordability tricks.
Fixer uppers
Rome wasn't built in a day! If you can't afford your dream apartment now, find something that you can turn into "the one".
Buying an apartment in need of a few updates is a good way to get your foot in the door (literally) and make improvements over time. This approach lets you save up more money and gives you a greater ability to put your personal touches in place.
The best part of the fixer-upper strategy is that you will be able to unlock additional property value in the long run from the improvements. That will be helpful when it comes time for re-sale and perhaps make your next apartment more affordable.
Up-and-coming neighborhoods
While neighborhood preference can vary, up-and coming neighborhoods offer a more affordable alternative to the notable areas.
Some of the most fashionable neighborhoods in NYC started out as under-appreciated. If you can't yet afford the neighborhood of your dreams, consider buying in an adjacent neighborhood. This will give you easy access without the price tag.
Another option is to consider emerging neighborhoods. Write down the neighborhood characteristics that are important to you. Then work with your real estate agent to identify places that offer the vibe you are looking for.
Shop around for the best mortgage rate
You may have already received your mortgage pre-approval from a bank or mortgage lender. That doesn't mean you can't shop around for the best mortgage rate when you've decided on an apartment.
While a small difference in the interest rate on your mortgage might not seem significant in your mortgage payment today, a lower rate can save you thousands of dollars in interest over the 15 or 30 years of your mortgage term.
Ask multiple banks what rates they are willing to offer. Competition will get you a better rate!
---
Looking to buy an apartment in NYC? Create your custom property feed with Prevu, and see how much you'll save on each listing with Prevu's Smart Buyer™ commission rebate.
Related Articles
Ready to buy an apartment in NYC but need a little help from family? Learn what you'll need to document that generosity with a gift letter.
March 05, 2018
Buying an apartment in New York City is expensive. When it comes time to select a real estate agent to help you with your purchase, what if you had the option of selecting an agent that gave you cash back?
September 29, 2017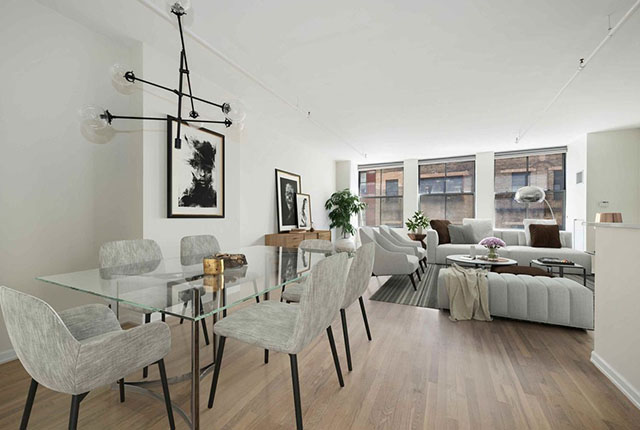 Curious if you can get a better price if you pay all cash for your apartment in NYC ? Learn how you can get a better price and get cash back with a commission rebate.
March 06, 2018