Gift Letter NYC - Buyers Need To Document
Gift Letter NYC - Buyers Need To Document
By
Prevu Team
on
March 05, 2018
Are you ready to buy your first apartment in NYC but find yourself in need of a little help from your family with gifts for down payment or to complete your purchase? Not to worry. With the sky-high prices for apartments, it is not uncommon for first-time buyers in NYC to use a cash gift from parents or another family member (we all wish we had that rich uncle or grandmother) to reach the necessary funds to purchase their first place.
For those fortunate enough to have a generous family, you can't just use the money for your NYC condo or co-op purchase and politely say thanks. You need to document it to create an appropriate paper trail! It is extremely important to appropriately document the funds with a gift letter as well as itemize the gift in your REBNY Financial Statement.
If you are pursuing a mortgage to buy your NYC apartment, you will need to provide the gift documentation to your mortgage lender for approval. If you are a diligent saver and the gift funds allow you to buy your place all cash, you will still need to provide a letter for documentation if you are buying in a co-op and are subject to co-op board approval. Gift letters are far less common in NYC condos with the except of requirements from lenders if you are pursuing a mortgage loan.
Why do I need to document a gift when buying a NYC apartment?
The last thing NYC buyers want to hear when purchasing an apartment is a request for extra letters or documentations, however the gift letter serves an important purpose for lenders and co-op boards. When evaluating the financial situation of a buyer, lenders and co-op boards need to have the full picture to assess asset requirements, debt-to-income ratios, and other applicable approval metrics. Gift money can influence these metrics if not properly documented.
For lenders and co-op boards alike, the most prominent reason for the gift letter NYC buyers submit is the verification that the gift is a bona fide gift and not a loan. If there was an expectation that the money would need to be repaid, then it would be a loan and not a gift. That would negatively impact a buyer's debt-to-income ratios, deplete financial reserves post closing, and propose a risk to the lender that a lien could be filed by the donor of the gift against the property. At the end of the day, lenders and co-op boards are doing their jobs to make sure you don't end up in a difficult financial situation.
What is included in a gift letter in NYC?
Name(s) of the person(s) making the gift (donor)
Contact information of the donor
Name(s) of the person(s) receiving the gift (recipient)
Relationship of the recipient of the gift (i.e. daughter, nephew, etc.)
Address of the property funds are to be used to purchase
Declaration by donor that the gift is a bona fide gift with no expectation of repayment
Source of the gift (i.e. bank name, account number, bank address)
Signature(s) of the donor(s)
Date
Gift funds letters can vary slightly depending if it will be provided to the lender and/or accompany your co-op board application package. If you are planning to use a gift toward purchasing a condo or co-op in NYC, it is always encouraged to bring it to the attention of your real estate agent or real estate attorney as soon as possible. This ensures you have advice on requesting the appropriate language in your gift letter as well as any additional documentation needed.
If you want to successfully buy in NYC with the help of a gift, it's easier to be pro-active and ensure you document everything. Follow the rules, request a gift letter, and get approved to buy that apartment you've always wanted.
Sample Gift Letter
August 3, 2018
415 Greenwich Street, #1

New York, NY, 10013
Dear Sir or Madam:
We, John and Jane Smith, wish to make a cash gift of [$250,000] to [Susan Smith], our daughter, to be applied toward the purchase of the property located at 123 Madison Avenue, New York, NY 10016.
There is no repayment expected or implied in the gift, either in the form of cash or by future services, and no lien will be filed by us against the property.
The source of the gift is our account at Major Bank N.A.
Signatures of Donors
John Smith and Jane Smith
Telephone Number: [212-555-5555]
Signature of Recipient
Susan Smith
Related Articles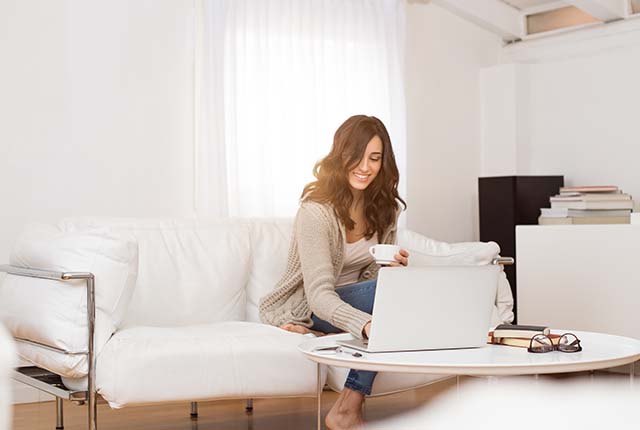 We all wish we had an unlimited budget when buying a NYC apartment. Unfortunately, very few of us have endless resources to be able to afford any sale price.
August 09, 2018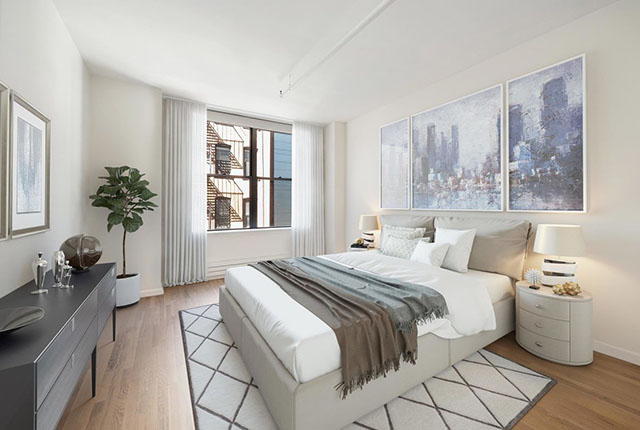 The moment has arrived and you've decided to put your days of renting in the past! No more cancelled rent checks, no more lectures from your parents to get your act together, and no more FOMO watching your friends buy their own places.
February 13, 2018
Buying an apartment in New York City is expensive. When it comes time to select a real estate agent to help you with your purchase, what if you had the option of selecting an agent that gave you cash back?
September 29, 2017